Hi! Hola!
My name is Khristel and I am a wedding photographer based out of Toronto Ontario focused on creating emotive, fun and candid wedding photos.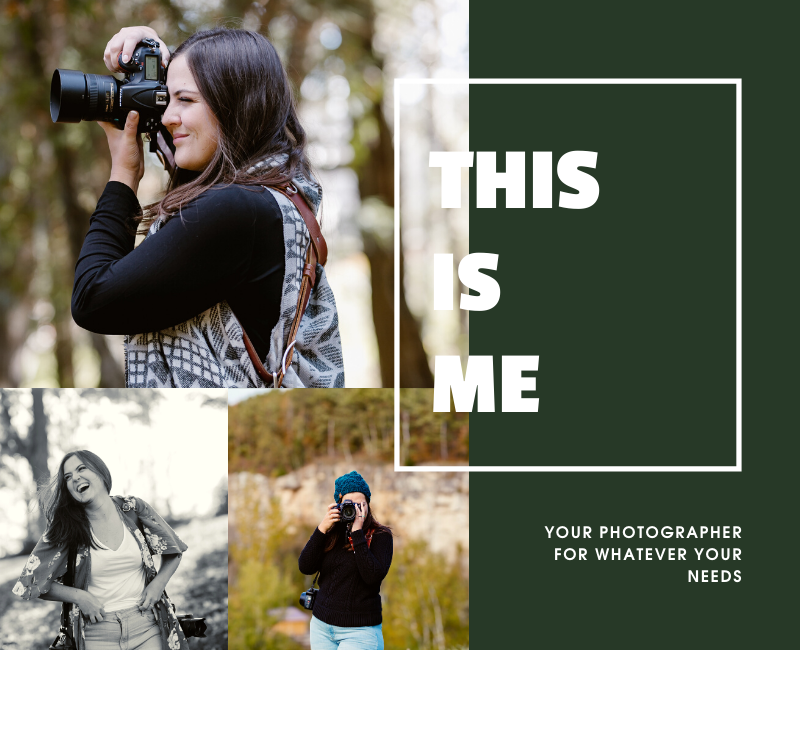 My name is pronounced "Kris-tel". I know some people get confused on how to say it because of the H, but just ignore its there. I am the girl with the camera, the gal who will tell your story. My friends see me as adventurous, driven, kind, optimistic and trustworthy. I can't wait to meet you!


Our Experience
I have over 3 years of experience and over 75+ weddings on my belt. I love to photograph smaller intimate weddings, elopements and unique weddings in beautiful venues. My favourite types of weddings- whether big or small- are the ones were the focus is on the couples I photograph. Couples that let themselves feel and do what they want on their day tend to allow me to get close and create authentic and candid images.
I am really proud of my work and what I do, and I take a lot of pride in creating images that my couples love. To do this we communicate a lot through our relationship as my client and I give you a lot of tips for your engagement and wedding so you are ready and comfortable.
I started out shooting weddings straight out of University. I got lucky and got some clients to trust me on their day when I had very little experience. These first weddings are very special to me, because they taught me so much. They taught me how to interact with clients, how much time is really necessary for certain moments during the day, how to think and be ready ahead of moments. After years of photographing weddings now, my experience in handling timelines, dealing with family or guests that might be bugging you, how to select great spots for photos, how to anticipate wedding moments like the first kiss or if you are going to dip your partner during the first dance. This is the type of experience that differentiates me from other photographers.


We have been published in:
Our Photography Style
A lot of couples also wonder what my style is and when searching for photographers they don't understand the different options. When you work with me I will be doing my very best to cater to your needs. I love working with clients who want beautiful natural real looking images. Our style is a mixture of photojournalism, lifestyle and creative portraiture. Why so many different ways of shooting? Coming from a creative background, we find that a mix of these creates not only a story but also some epic images for our clients.
Our shooting style is also extremely candid. 95% of our clients ask us "but Khristel we don't know how to pose or how to look good. We hate posy stuff"! Well, I photograph my clients through prompts. That means I tell you to do things like "Snuggle real close until you squish each other to death or Let's go have a dance party!". Most of my clients feel like they hung out with me rather than get their photos done. So end of the day they feel as if they were guided, not posed and genuinely had fun.
If this sounds like the photographer you want to have! I would be absolutely thrilled to connect with you and learn more about your day!
You shouldn't just hire me just because I am awesome!
I don't take every couple that sends me a message! I find that a good relationship and good connection makes a huge difference in the type of photographs I can create for you. That is why I believe that you should like me for me and that way you can be you on your day.
All of my couples- well most of them, some just want to book me right away- have to connect with me and at least have a phone call with me. I do this because usually right away you can tell if you are gonna like a person. This is part of being human. I am sure you have met people you thought you would like and then maybe something just doesn't work out. And I want to say that is ok. To do this I believe that if you can try the cake, or see the venue why can't you try out your photographer?
If you want I offer to meet you at a location near where I live, have a conversation with you and your partner, and see what you have in plan for your day. I love to get to know you and find out your story! So after a 30/45 minute conversation, we can then do a 15 minute session. This is so you can see me in action and how I would work with you! You will then get 3 watermarked photos! These consultations with mini sessions are only available during day until sunset.
Polaroids
On top of shooting digital images on your wedding day and engagement session I also shoot with a polaroid camera. I do this because I love it and I find that getting a unique and tangible images on your wedding makes for a unique and sentimental object for you to look at. There are lots of cameras for you to choose from and they are all unique in their own way.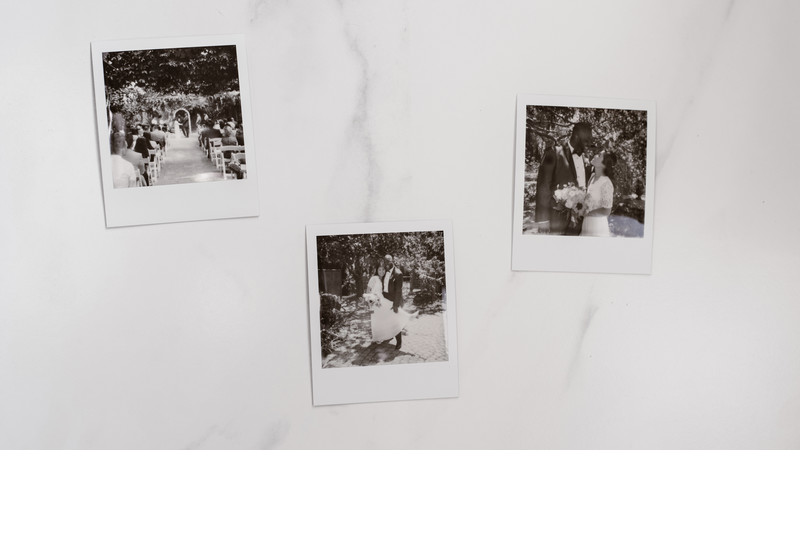 If you want to read more about moi scroll below otherwise here is the link to our pricing!


How I started my photography Journey
My love for photography started when I was a kid- like every other photographer in the world- but I didn't know I wanted to be one until much much later. I grew up in Costa Rica, a little country located between Panama and Nicaragua in Central America. This little country of only 4 million people can fit 18 times in Ontario. Yes you heard that right. All of my family still resides there so I visit back often. I left Costa Rica when I was 13 years old, arriving in Canada at a weird time in my life; puberty. Coming to a new country, was stressful, exciting, adventurous. At this time (elementary/high school), I thought I would head into medicine or engineering; I was so wrong.
After finishing high school in Burlington, ON, I took a year off to decide what I wanted to do. During this time I decided to head to McGill University to start a Bachelor of Biology. After a year, I chose to specialize in Pharmacology- a degree where I would be able to basically design drugs that would help other people. This degree would allow me to work in labs and do lots of experiments to create the drugs. Through the middle of this though, I had gone abroad one summer to teach English in South America through the English Opens Doors program in Chile.
During my time in Chile and South America, I travelled to Peru, Bolivia, and Argentina. I taught children english, made some amazing friends and my passion for science, in particular Pharmacology, left me. It was this moment in my life where I realized that there is more to life than just labs. I was scared to end up at a job where my only socialization was chemicals and my coworkers. So, somewhere along the way after my third year, I decided to apply to Ryerson University and OCAD University in Toronto for a Degree in Fine Arts in Photography. And well, I got in, and I went to Ryerson.
During the four years of the photography degree, I learned everything A to Z about the birth of photography, how photography started to contemporary photographers and what they are doing now. The nice thing about Ryerson and their program is that you make it what you want it to be. Sheridan or George Brown College would have been fine, but I wanted a more rounded education about photography so I could become an expert in whatever I wanted to specialize. I focused a lot during my degree on commercial photography- how to light subjects with strobes, and how to make people look amazing.
So push further a few years, and well here we are. I did not go into Fine Arts- some of my friends did. They are doing amazing work as contemporary artists and documentary photographers. But I chose to focus on regular people- their weddings, their businesses and how to make them shine. There is just something about connecting with people that makes my heart soar. And I get excited about the projects and events, because none of them are alike. They are all unique in their own way and with their own set of challenges which makes me a very happy and excited photographer.
Ever since graduation, I have pursued my own business. I am in year 3 of my own business, where I have my own clients, I create epic photos that people love, and I create lasting relationships. All I want to do, is to make work that makes my clients happy! That is my goal, and to leave a legacy whether in the arms of a family as family heirlooms or in the hands of a business that I helped become successful through eye catching images.


Fun Quirks about Me
So anyone that knows me, knows that I am a photographer. But if you want to know more about my personal favourite things, then read on! Here is a list of some of my quirks:
I am latin and I can be loud. So you know that, but that can be super helpful with big groups at a wedding or to get you excited.

Yes I speak Spanish!
I can move my butt, but I suck at Salsa Dancing.
Weird Fact- I also have family in Germany*.

I love pets. If I see a dog I will most likely pretend not to be freaking out of excitement. So bring your pets along for your session if you want to incorporate them!
I have been told my spirit animals are corgi and llamas.
I am a total movie and tv nerd! These are my top three favourites:

Lord of the Rings
Harry Potter
Supernatural

I love to travel here is a list of places I have been!
Canada: Quebec City, Montreal, Ottawa (duh), Vancouver, Calgary
USA: New York, Washington DC, Seattle, San Francisco, Las Vegas, Miami, Nashville (and a few more)
Mexico
Costa Rica
Panama
Chile: Santiago, Iquique, San Pedro de Atacama
Bolivia: La Paz
Peru: Machu Picchu, Lima
Argentina: Buenos Aires, Ushuaia
France
Germany: Munich, Frankfurt, Berlin
Thailand
India
United Arab Emirates

There's more to me that I can put on paper but obviously just send me a DM, or say hi!